Regular price
Sale price
$14.99 USD
Unit price
per
Sale
Sold out
(100% BY JOVE GUARANTEE) 
The Premium By Jove Beard Co. Sandalwood Beard and Mustache Comb keeps your beard healthy, smooth and looking good without the tangles. The natural sandalwood prevents static, glides through snags and is best for combing oils or wax into your beard and mustache.

✅ Tame Your Beard Without the Tangles.
✅ Natural Sandalwood Better Distributes Beard Oils and Waxes.
✅ Helps Eliminate Static and Fuzz.
✅ Distributes Beard Oils Evenly.
✅ Smooth Sandalwood Comb Teeth Massage Skin, Improving Beard Health.

✅ No Risk. If Your Beard Doesn't Look and Feel Better, We'll Buy the Comb Back. Guaranteed.
✅ Extremely Durable. Built to Last.
Shipping & Returns

Shipping

Ships same business day from our U.S. warehouse.

Two-day shipping available.

Returns

Returns are free.

Products backed by 30-day, 100% money-back guarantee.
View full details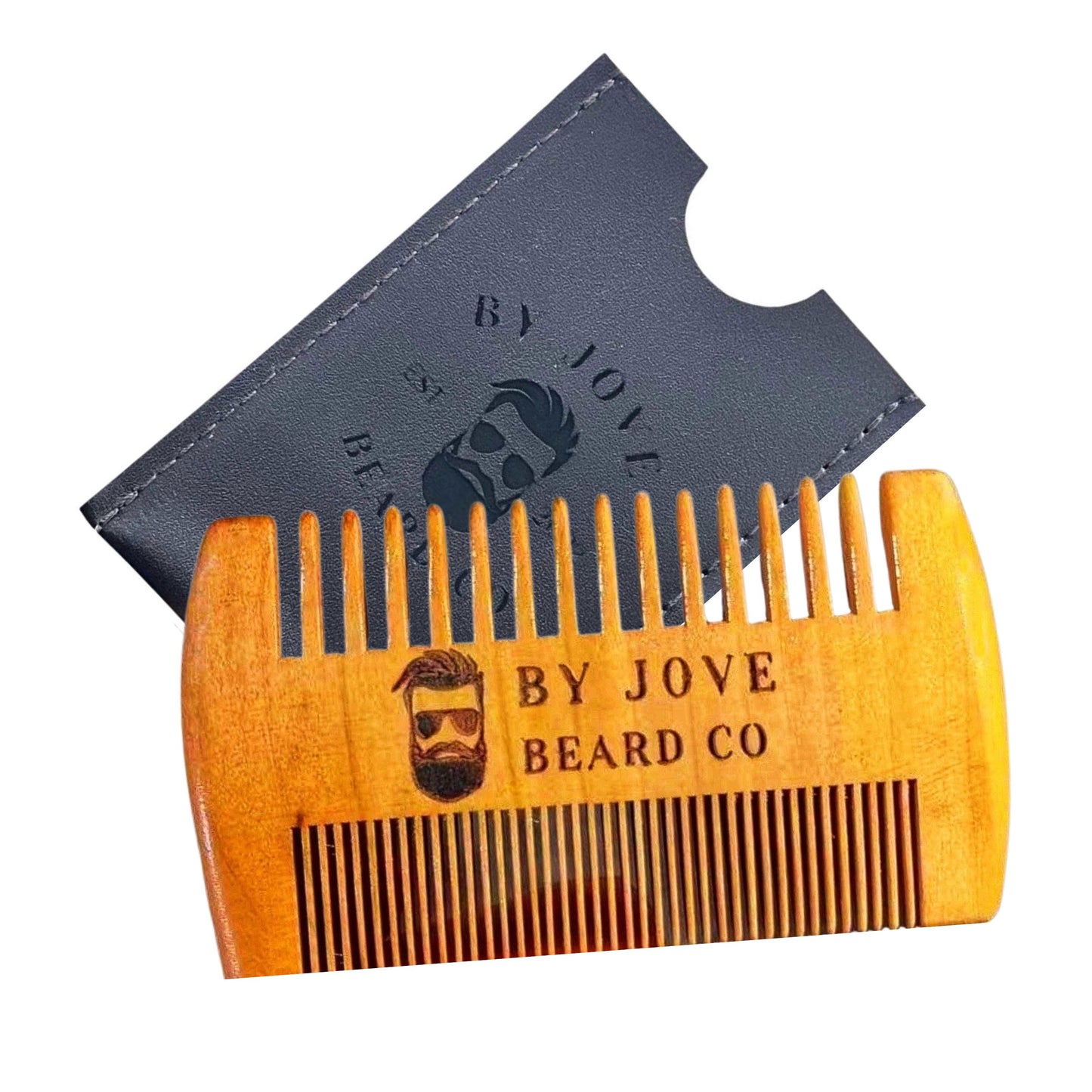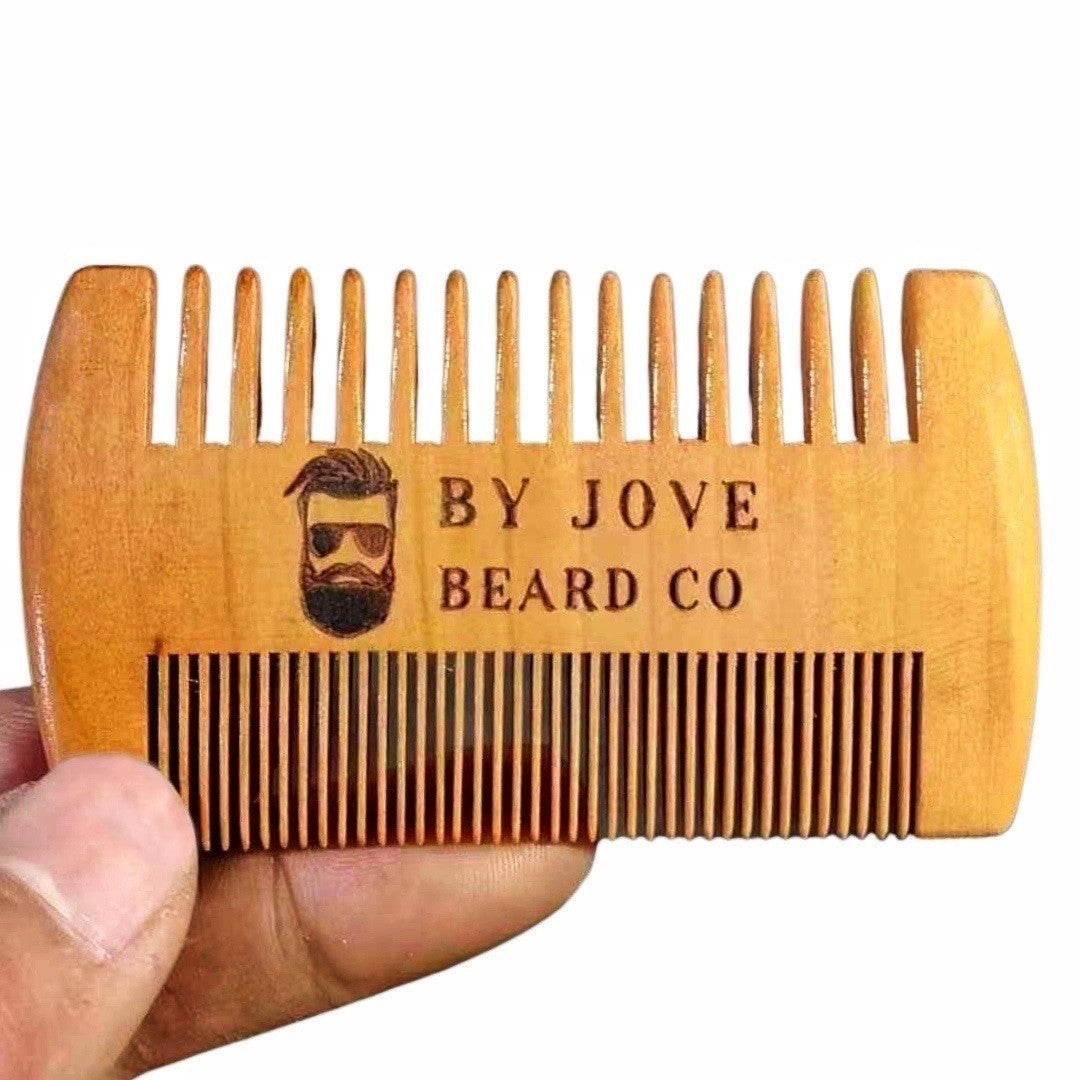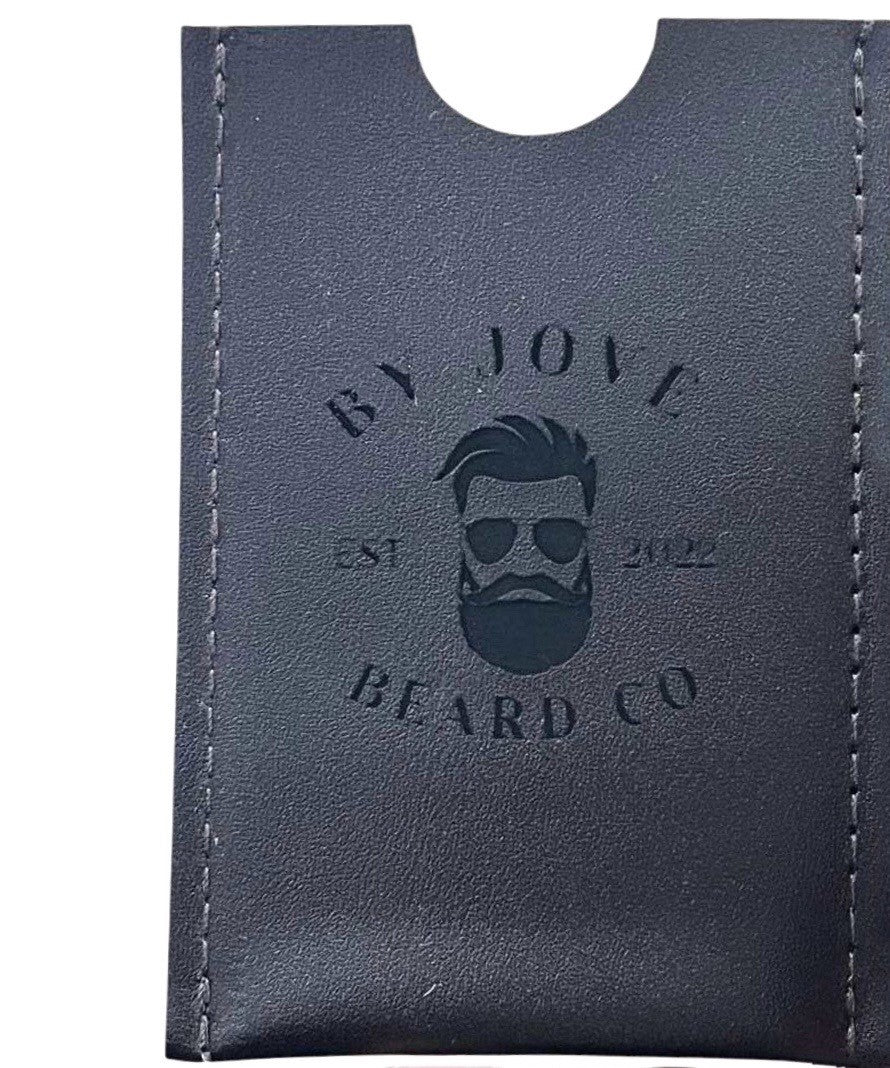 Collapsible content
WHY SANDALWOOD BEARD COMBS ARE BETTER FOR YOUR BEARD.

Why Sandalwood Beard Combs are Better for Beards Than Regular
Hair Combs:

Smooth and Gentle on the Skin: Sandalwood is a soft and smooth material, making it gentler on the skin and less likely to cause irritation or discomfort. Regular hair combs are often made from plastic or metal, which can be harsh on the skin and cause discomfort or even damage your
beard.

Antimicrobial Properties: Sandalwood has natural antimicrobial properties, which can help keep your beard and skin free from bacteria and other microbes. This is especially important if you have sensitive skin, as regular combs can accumulate bacteria over time.

Reduces Static: Sandalwood combs generate less static electricity than regular combs, which makes it a better choice for beards than regular hair combs. Static can cause frizziness and tangles in your beard, which can be difficult to fix and damaging over time.

Longer-lasting: Sandalwood is a durable and long-lasting material, making it a good investment for anyone looking to maintain the health and appearance of their beard. Regular hair combs are more prone to breaking or bending, which can be frustrating and result in an ineffective tool for grooming your beard.

They Just Look and Feel Better: A solid, natural Sandalwood beard comb just looks and feels better in your hand than those cheap black hair combs. Sandalwood combs are available in a range of finishes, from natural to polished, and are often handcrafted, giving them a unique and distinctive touch.
HOW TO COMB YOUR BEARD WITH A SANDALWOOD BEARD COMB.

How to Use a Sandalwood Beard Comb:

Wet Your Beard: Before combing your beard, make sure it's moist. You can either wet your beard with water or use a beard oil or balm to soften the hairs.

Bottoms Up: Begin combing your beard at the bottom and work your way up, gently detangling knots or tangles. Use the teeth of the comb to loosen any tangles. Start with the widest teeth and then switch to the narrower teeth.

Comb in Different Directions: To ensure your beard is evenly combed, use a sandalwood beard comb to comb in different directions. Start by combing downwards, then comb upwards, and finally comb from side to side.

Make it Your Own: Once you've combed your beard, you can use the comb to style it as desired. For example, you can use the comb to create a defined part or to shape and sculpt your beard.
Sandalwood is Better
Plastic beard combs are harsh on your skin and beard. They get caught in tangles and are horrible for distibuting oils and wax. Natural Sandalwood is gentle on your face and beard and is better for overall beard and mustache health.